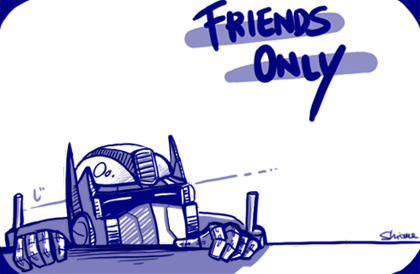 Hi~
If you're looking for fanart: pick the red pill.
If you're looking for fic: pick the polka-dotted purple pill.
Shared fanwork comm:
seek_the_rain.
If you're looking for
the blog
(RL shenanigans, regular TF spazzing, toy pictures and capslock), then proceed.
Comment here to be added to my filters. (If you don't hear from me, I might be on temporary hiatus and will get back to you when possible.)
I always post under filters, so you need to let me know you've added me in order to see any entry.
lmao MSN paint FO banner much?